2018 year roundup – part 2
The full post-show reviews can all be viewed at www.divcom.co.uk/category/press-centre, but here's part 2 of our roundup of events, and a few images, from the year to give you an idea of what we've been up to:
---
London Design Fair – 20 -22 September
As the most international destination of the annual London Design Festival over 28,000 influential; retail buyers, architects, interior designers, press, designers and design-savvy public attended to see and specify the very latest; furniture, lighting, textiles, materials and conceptual installations from around the world.
For 2018, there were 10 country pavilions, from all corners of the world including the return of the Swedish Design Pavilion alongside the Balearic Islands, Italy, Finland, Korea and Japan. Which also welcomed the return of Material of the Year, The British Craft Pavilion and our Guest Country amongst the launch of intriguing and thought provoking new features for which the Fair is now famed.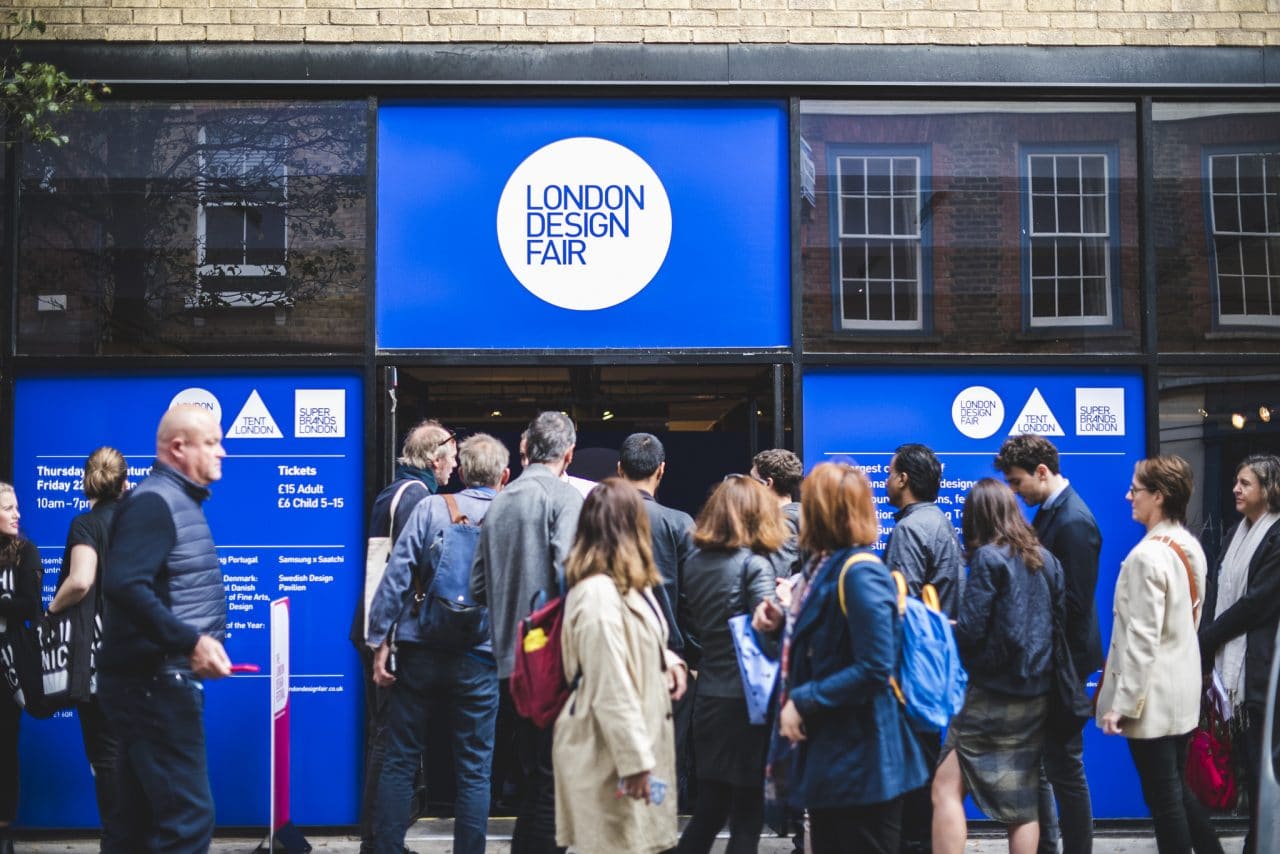 GEO Business – 21-23 May
The two day show provided a veritable feast of strategy combined with technology to an incredible 2602 attendees from 59 countries who flocked into the show to discover for themselves the vast range of technologies and services now available to them in this burgeoning sector. This rise in numbers equates to an amazing 9% increase in visitors since the last show and a 61% increase since the show was launched in 2014. Anyone who is anyone in the geospatial industry was there including the Government's appointed head of the newly established Geospatial Commission whose keynote address was extremely well received.
SITS – The Service Desk & IT Support Show – 5-6 June
The leading annual event for thousands of service desk managers and IT support professionals welcomed 3,701 attendees through its doors at Olympia London last week on 5-6 June.  From a new location, a vibrant re-brand, big-name vendors, and inspiring talks, SITS once again proved to be a massive hit with the industry.  Highlights included Keynote standing-room only sessions from Netflix's Dave Hahn and Sue Black OBE.
Commercial Kitchen – 5-6 June
Commercial Kitchen, the dedicated UK trade show for the catering equipment and services industry, was bustling with activity and new innovations on 5-6 June at the NEC Birmingham.
Thanks to its focused approach, fresh content, product launches and innovative exhibitors, like last year, this 'must-attend' event welcomed over 1700 attendees. The quality of buyer was labelled 'outstanding', with some of the UK's biggest foodservice and hospitality operators in attendance.
lunch! – 20-21 September
Nearly 7,000 attendees – including all the UK's major coffee shop and food-to-go operators and retailers – were out in force at lunch! The UK's biggest food-to-go showcase of the year – and an essential diary date for the sector it serves – lunch! enjoyed another successive record turnout, with total attendance up 9% on 2017's figures and a significant 16% up since it moved to London ExCeL.
Euro Bus Expo – 30 Oct – 1 Nov
Some 8,950 attendees from 50 countries – including senior executives from Abellio, Arriva, City Sightseeing, First, Go-Ahead, National Express, Megabus, Metroline, RATP Dev, Tower Transit, Stagecoach and Transdev – some of the UK and Europe's biggest bus and coach operators – were packing the aisles at Euro Bus Expo on 30 October – 1 November. Held at the NEC Birmingham from 30 October to 1 November, the event brought together all the leading bus and coach operators, transport planners, local authorities, stakeholders, and decision makers from across the industry.
Route One Awards – 31st Oct
The UK's bus and coach industry came together for the announcement of the routeone Awards 2018 winners.  Held at the Hilton Metropole in Birmingham, over 800 industry professionals attended the esteemed ceremony, which followed the second day of Euro Bus Expo.
Natural Products Scandinavia & Nordic Organic Food Fair
14-15 November
4488 attendees from 66 countries – including senior representatives from Holland and Barrett, Life, Helsekost, Matas, Dansk Supermarket, IKEA, Arket (H&M), ICA, Axfood, Coop Trading, Netto, Lidl, Magasin du Nord, Orkla, Midsona and Total Produce – some of Scandinavia's biggest buyers, retailers and distributors – were packing the aisles at Natural Products Scandinavia and the Nordic Organic Food Fair 2018.
The event brought together key decision makers from over 1700 companies – interested in expanding their organic food, drink, and eco-living offering from over 500 exhibitors. Notably nearly a third of visitors cited a corporate spend of over €500,000, and 9% reported over €5 million
For more information about Diversified Communications UK and any of our events, visit our website on > www.divcom.co.uk.
---